My life is non-stop adventure!
---
2017
2017 went so fucking FAST! I got an awesome surprise for NYE - an artist pass to Lights All Night! It was incredible. I love VIP bathrooms and never waiting in a line! My pass let me go backstage or into the artists lounge too! The new year comes and the travel bug bit again! I headed off for Dallas, and then Kansas City where i had a great time with a pervy lover whom I adore, then Louisville which always treats me well...ever since i discovered it for the first time earlier this year! I love Louisville! Next was an amazing week in Chicago with my transgirlfriend, Sierra Chase! We rocked a kinky party...like there would have been no party without us, and we also entertained at home...you should be so lucky. We had such a great time! Next i headed out of Chicago and see my pervy lover in KC again, then flew home to Austin to pick up friends to take to see Atmozfears in Dallas for my Birthday! Sierra Chase got the separation anxiety i am so well known to cause after i had only been gone a day and flew to Dallas to go to the show with me too! Happy Birthday to me! Home to Austin again i enjoyed being able to be naked outside in Feb! I miss the east coast so much, but i am just not able to handle that cold anymore. I will come with the Spring i promise! Until then - SOUTHWEST! First an overnight with my favorite Texan in Lubbock, then on to Albuquerque to see my beautiful girlfriend of 14 years, Katherine Butler, now retired. Next was a stop in Santa Fe, where I always indulge in a couple of my favorite secluded and beautiful parks and do naughty things! Scottsdale/Phoenix, beautiful in March, gave me several days of sunshine and love, and then a spa day at a favorite resort in Tucson. I completed the circle with stops in El Paso and Midland before returning home to my wolf pack in Austin! It was a super brief stay though. My blonde bombshell girlfriend had a ride bail on her and needed me to get her to Florida for a gig with the WWE, so on four hours notice, we headed out, stopping in New Orleans for a day and then Orlando, where i dropped her off and took a super quick trip up through Charleston, Charlotte, DC and Baltimore. I got to stay with my powerhouse FemDom friend, Max Rulz - who allows me to host in her amazing home - there is a full dungeon there, Baltimore peeps...come check it out. Then i had to rush back to Orlando and get my girl back to Austin for another gig...stopping once again in New Orleans. My car decided that was all a bit much, and so it stayed in New Orleans for a while, and we got home to Austin in a rental car. Home for a week and then back to New Orleans to return the rental car, only to swap it for another because the repair was still not complete. Back to Austin again! My transgirlfriend, Sierra Chase, called from Chicago and wanted me to come visit...she has a way of inspiring me that i don't really know how to say no too, i must admit. So i packed up again and headed north. First stop, my hometown, Kansas City - always a good time! St. Louis was next, and then Chicago! Sierra has a lovely condo in Lake View where she allows me to host. It is not handicap accessible but unless that is an issue, it is a great option. Usually easy and free street parking during the day. I took a few days to visit Louisville and Indianapolis and then headed back to Chicago for another wild, orgy filled weekend with Sierra. CHICAGO, Sierra Chase really knows how to have a good time, and she is also one of the most fascinating and intelligent people i have ever known. Even if you are not into transgirls you should still do a double with us just to meet her and have her watch! I LOVE TO BE WATCHED! Next, i bounced up through Milwaukee and Madison, then back to Chicago, then homebound i headed to Indianapolis first, then Louisville, Nashville, Memphis and New Orleans where i returned the rental and had a great time with a stranger i met on the street! I stopped in Houston and then was home in Austin just long enough to catch my breath before heading north again. Dallas, OKC, KC, and St. Louis all treated me well, and then Sierra and i rocked Chicago once more. My car decided to break yet once again, and so, in a rental, i headed to the East Coast (finally, i know!) I ducked down through Indianapolis and Louisville, then Pittsburgh to see a suitor i had not seen in years. So much fun to reconnect. Next was a week in NYC with my best friend, plus a quick trip up to Great Barrington to see me ATF. After that i visited Baltimore and DC and had a great time reconnecting with everyone after being away so long...plus met a new suitor who turned out to be fascinating and a ton of fun, and i cannot wait to see him again! Then i headed back to NYC for a day, only to go the other direction - first through New Haven to see a long time lover and then to Boston to meet up with friends visiting from Seattle. After Boston i headed back to NYC for a few more days, then bounced back through Pittsburgh, Cleveland, Detroit and once again, Chicago! My girlfriend Sierra had taken a trip to Santa Fe and decided to move there! So instead of flying home to Chicago she asked me to drive her car down to Santa Fe. She drives a brand new Genesis named Betty. Betty is super smart and i had a great time driving her. We hit St. Louis, Kansas City and OKC on our way down and then scooped up Sierra in Santa Fe and brought her home to Austin where we moved me from one plot of land to a much bigger one a bit farther out in the country and then the moment the move was done, we headed north again! Sierra was on a time crunch to get back to Chicago and get packed up for the move to Santa Fe, so we drove it straight through. We got all the packing done, and i took a quick trip up to Madison and Milwaukee, and then we headed south, separately. She headed to Santa Fe, and i headed through Indianapolis, Louisville, Nashville, Memphis and Dallas. I was supposed to go through New Orleans and Houston but thanks to the hurricane damage i was forced to change my plans...i will come see you soon though! I hope you are all doing well with all the flooding! It was nice to be home for a bit, and enjoy the new property, but as always, i don't hold still well at all! I was missing Sierra almost immediately, so i spent a night in Lubbock with a fantastic suitor and then headed back to Santa Fe to see Sierra. It was a quick stay because my smokin hot blonde bombshell of a girlfriend in Houston booked a gig to DJ for a beach clean up in Corpus, so i headed back for that. AMAZING! I spent another couple weeks at home, and then my friend Olivia, who never gets to travel anywhere, convinced me to take her on a very quick trip (so she would not miss any work) through a few select cities she had always wanted to visit. First Memphis, then Nashville, and Knoxville, and then down to New Orleans and back to Austin. We had a fantastic time, even though it was fast...but it was so fast that i missed a few folks, so i planned a slightly less hectic trip so i could come around again...but i wanted to see Sierra for Thanksgiving, so my route was pretty convoluted. I went to Santa Fe, then up to Denver, over to Kansas City, then St. Louis, then Indianapolis and Louisville, and finally back down to Nashville, Knoxville, Memphis and New Orleans again! A stop in Houston to see a long time couple i adore, and then back home to Austin once more...and what happens the moment i get there? All my lovers on the East coast are contacting me. So i headed out once again, and since the ads were still up and i almost love seeing Sierra, i went West to go East. Once again starting with Lubbock, to see a special someone, then the holidays in Santa Fe with Sierra, then a mad rush to get to Chicago for New years, stopping in Denver, KC and St. Louis on the way. NYE in Chicago was actually super deadly, and then super chill. It was zero degrees outside that night, and the drivers were all drunk, but once i got to where i was going i was welcomed with open arms and immediately set before a fire where me and my girlfriends all got naked and cuddled until the cuddling turned into something more festive and next thing we know, it is 2018!
2016
2016 is off to an amazing start! I rocked the New Years in at the Citadel with two smokin hot public sex scenes, first with a well hung sexy young stud, then with a vivacious curvy Goddess who wanted to get fucked with a strap-on for the first time. The next night I suspended a 105 lb female from three overhead beams in the pose of a mermaid...pix were not allowed...sorry...but if you provide the opportunity, we can always do it again! Portland, Seattle, and Medford all had surprisingly cooperative weather for my January visit and i really had a better time than i thought i would...i am no good in the cold, as some of you well know. I am a naked outdoors kind of person! I stopped in San Jose, made another visit to the naked hot springs in Palm Springs - this time i stayed the night and treated myself to a scrub, which had me all ready for my overnight in Scottsdale which was seriously amazing...and i wish i could take all the credit, but let me just say that some of you know better how to get the most out of the experience than others - he should teach you all lessons! I was still dazed when i hit Tucson but ended up with an extra day to recover and headed into El Paso feeling scrubbed, rubbed, buffed, stuffed, and ready to DRENCH a well deserving fan...which i did, of course. I skipped Midland...and you all know why, and headed straight home to Austin two days ahead of schedule for my birthday celebration! We burned everything...seriously. That huge cloud you saw just West of Austin on Jan 20? That was my party! We burned a wooden effigy - an umbrella designed to rain sparks! We dug an actual moat around it and had proper professional volunteers standing by as well, in full gear...all in my backyard! It was truly amazing. Seriously, there are few things hotter than a fireman...just sayin. Yum. I like it when you show up in your Wall Street three piece as well...in case you were wondering what i wanted for my birthday! Next was a quick trip to Houston and then back to Austin because after all the road tripping i just wanted to stay home for a while! But as always, the travel bug gets me and this time to New Orleans for Buku Music Festival which was seriously amazing. It made me want to live at a music fest...if not for having to mostly keep my clothing on...i danced all night Friday and Saturday, still rocking out at the after party at 6am Sunday morning, then i slept for 3 hours, drove back to Austin to perform for a SXSW passes only crowd as the house Dominatrix for the NYC comedy show Paid or Pain at the HideOut in Austin! Next was a weekend trip to Dallas for a day at the King Spa with my sexy girlfriends followed by a fast but effective trip to Albuquerque to see another amazing girlfriend. Austin pulled me home once again. Austin has always been where i love to be the most, and this is the first year I have actually lived here, so you can't fault a girl for wanting to enjoy being home some for once! Now the wind blows me East and North again! New Orleans was the first stop, and my new intern, a beautiful young blonde named Molly Darling had never been there before so we had a really good time exploring all my favorite spots. I had been prepping her for her first date and then a miracle of sorts happened...my ATF got in touch to say he was going to be in New Orleans too...and so he and i popped her escort cherry and she did her first double! It was totally amazing to see you, my love, and thank you for helping me break her in! She is really ready for more after such a great start. Next we headed north to Memphis, then St. Louis and then a quick circle though the midwest, Milwaukee, Des Moine, Kansas City and then back to St. Louis again. A quick stop in Peoria on my way back to Milwaukee and then a mad dash south to Nashville and then...just as i was about to head to Orlando the wind blew me to Charlotte instead. Since i was already on the coast again i headed down to Charleston, almost my first visit, where i treated my well deserving road henchman to a $200 (including the $40 tip) raw seafood tower of oysters, clams, lobster and the best Flounder ceviche i have ever had! OH MY GODDESS. (In order of things i like best in my mouth, this is the first item on the list that is food.) I did finally make it back to Orlando but because of the detour i didn't make it back to New Orleans so i will probably try to get back to you on my way home - after Chicago. I spent a day as Disney Springs - saw "The Jungle Book" and spent an hour in the Lego store because - LEGOS! Then it was north again. First Louisville - my first visit, then Nashville, then Louisville again (i love that you can't get enough of me.) then Detroit - where i got a 420 DELIVERY using my California MMJ - it was faster than my GrubHub order that same night. Down again to Indianapolis to spend the weekend with my hard working lover who is part of the build/breakdown crew for the Indianapolis 500, then back to Detroit to catch the one i missed the first time. Next was Cleveland and Pittsburgh and then back to Indianapolis to give the riggers a lift to their next gig in CHICAGO! I had an extended stay and peeps with me who were visiting Chicago for the first time, so we had a great time checking out Chinatown, and Boystown, the beach, Millennium Park and the zoo. I met a sexy t-girl at a kinky sex party and we had a rockin threesome back at her place. The riggers headed home and i finished off my tour with quick stops in St. Louis, Kansas City, Oklahoma City, Dallas and Houston. I had my wolf hybrid, Grimm, with me the entire tour and on the way home we picked up two new wolf pups as well. I stayed home in Austin happily puppy training for a short time and then we headed to Dallas for a day at King Spa, then Houston for a rockin House party with amazing music and a naked friendly pool and backyard - we didn't check into our hotel until 6:30am - rocked each other for a few more hours, crashed until 2pm, then drove to Padre Island in Corpus for a Beach Clean up party hosted by Burners without Borders - we burned a pirate ship effigy and danced with super beautiful people all night and finished off with a mfm threesome as the sun came up. There was no sleep that day either...too much fun and sun and beach! We drove back to Austin as the sun set to make it back for Sunday Night Burn, where all our local girlfriends where so happy to see us and we danced topless and spun fire for hours, finally crashing around 4am. One last Bluegrass night, and then i am heading west! Goodness did i get behind! Let me try to catch up...I headed out of Austin on a furiously fast trip to to get a girlfriend back home to Sacramento and to visit Seattle to see my absolute favorite wicked sadist, but you can't go from Austin to Sacramento all at once, so stops in Albuquerque, Scottsdale, Palm Springs and LA were all in order, and every single one of those places showed us a very good time! In LA we managed to meet up with some friends who were on vacation and spent a lovely afternoon on the beach. Next we spent a few days in San Francisco, then i dropped her at home in Sacramento...she had not been home in two months and her puppy acted like he was seeing a ghost! I headed up to Seattle solo and got wrecked in such a deliciously good way by a man who knows me very well. I ended up in places i had never been before on the way home, including Boise and Salt Lake City, both beautiful! I bounced down through Denver and Colorado Springs, wrapped back around just a bit to see a favorite lover in Albuquerque by special request, then an overnight in Amarillo, and home in Austin once more! I managed to be home for a while...it doesn't happen often, but i have wolf pups i wanted to be sure got trained well. They are 8 months old now, and huge! The holidays were lovely and i got an awesome surprise - an artist pass to Lights All Night! It was incredible. I love VIP bathrooms and never waiting in a line! My pass let me go backstage or into the artists lounge too! The new year comes and the travel bug bit again! I headed off for Dallas, and then Kansas City where i had a great time with a pervy lover whom I adore, then Louisville which always treats me well...ever since i discovered it for the first time earlier this year! I love Louisville! Next was an amazing week in Chicago with my transgirlfriend, Sierra Chase! We rocked a kinky party...like there would have been no party without us, and we also entertained at home...you should be so lucky. We had such a good time, that she is now with me in Dallas! But before we get to here, i head out of Chicago and see my pervy lover in KC again, then fly home to Austin to pick up friends to take to see Atmozfears in Dallas for my Birthday! Happy Birthday to me!
2015
After sleeping the first day of the year away, I woke in Austin, fully recovered from my NYE adventures and the whirlwind of a year that was 2014 to find myself feeling as insatiable as ever, and ready for more! I was online choosing dates and accommodations for KINKYSEXUAL IN CABO 5 - BISBEE! Oct 18 - 25 when i found an incredible discount offer for a private villa at the Montecristo Estates for the week of my birthday, Jan 17 - 23 and decided to take advantage of the opportunity...and so KINKYSEXUAL IN CABO 4! Danielle's Birthday came together on only two weeks notice! On such short notice, i was still able to get my beautiful girlfriend Jules Milano to come with me, plus two sexy and adventurous gentlemen. Another girlfriend was unable to attend last minute so we picked up a girl at the airport in Cabo (true story) for a grand total of 5 of us - including two insatiable squirters, for a week in paradise! Of course, i could not pass up the opportunity to make Birthday Porn in paradise with my Squirting girlfriend, so while we were in Cabo we hosted CHATURBATE PARTY! SQUIRTING PARADISE! which was viewed online by thousands FOR FREE!. The pix and clips from this trip are amazing...now to just find time to edit and publish them! I recovered from my birthday adventures relaxing at home in Houston for the last time before the move to Austin! I love Austin so much...and now that i finally live there it was even harder to break away, but i finally hit the road again, and with a brand new intern, Soleil, it turned out to be quite the amazing adventure! Dallas, KC and St. Louis were the teasers leading up to the best Chinese food of her life in Chinatown Chicago, then a visit to a grow house in Detroit, followed by an amazing day at the Rock n' Roll hall of Fame in Cleveland, plus dancing with beautiful young girls at the Pride Festival! Next we went to Niagara, where we shot a promo i never posted...oops! i am having too much fun for editing! I topped Niagara in her memory banks with a day trip to Hampton Beach during our Boston stay where she ate her first fresh lobster. Next we made a special stop in my favorite small town to see my ATF and ended up having a grand adventure full of helpful strangers when our car would not start. We were back on the road the next day and headed to NYC! I got my boobs painted by the #TimesSquareLadies and took pix and video. We scored Soleil an amazing pair of shoes at Shoegasm while out shopping for OhMiBods...which we also found. Next was Baltimore and DC where she experienced her first fetish gatherings and i Blaise Wrap suspended her in the backyard! I got to spend a week naked at camp where i demo assisted classes taught by my beautiful naked girlfriend, Kyra. A quick trip to Frederick to attend the grand re-opening of Time Bomb resulted in Soleil winning a steampunk costume contest...yes there are pix! I will have to convince her to let me share them with you though. Next we headed back to NYC for the Feast of San Gennaro and an off the hook Chaturbate Party in Brooklyn! The NYC Chaturbate Parties are always the best ones, so if you haven't attended one yet, you really should make sure to join us in the future! Next we back tracked through my favorite small town again, to see my ATF again! (Seeing you twice just makes the entire trip so much sweeter and i am forever grateful to have you in my life, my love!) Next we revisited Niagara and Cleveland and then it was Chicago again for another off the hook Chaturbate Party. This one had more action happening in the room off camera than what could be seen on camera by the viewers...so once again, if you have not checked out a Chaturbate Party yet, i highly encourage you to do so. A quick stop in St. Louis to see someone special was followed by an overnight in Memphis and then a weekend in New Orleans! A couple of nights in Houston and then i was home in Austin for two whole days before heading west, having added now my lovely young girlfriend to the crew! Lubbock was the first stop to see an old flame and then on to Albuquerque just in time for the last day of the Balloon Fiesta! Next was Scottsdale where the girls really enjoyed the resort in the off season...it was like we had the whole place to ourselves! Next was the beach in Los Angeles and then magic happened to me once again, and a personal hero of mine booked an overnight in Santa Ana which resulted in what i now consider to be my best review ever. Then 12 whole days in Cabo San Lucas hosting KINKYSEXUAL IN CABO 5 - BISBEE!! Moonlight massages on the beach, threesomes in the Jacuzzi, and an elaborate dinner prepared for us on our private penthouse rooftop Jacuzzi deck by a personal chef were just some of the highlights! If you missed it please be sure to plan ahead to reserve your Master Suite for KINKYSEXUAL IN CABO 6 - BISBEE! Oct 16 - 23, 2016. With a whole year to plan, and only doing one trip instead of two in 2016, this event will absolutely sell out just like the previous five trips. After returning to LA from Cabo i had an amazing experience with the INCREDIBLE TS Angelica and her practically virginal, brand new designer vagina. Like...wow. Let's just go with that. Next i headed back to SF again to perform at Surrender and spend the weekend having kinkysexual good times with my sexy girlfriend Kyra and other lovers and friends attending. I also hosted Chaturbate Party #58 - San Francisco!! Next an overnight in Bakersfield followed by a lovely nude hot springs spa day in Palm Springs not to be outdone by the Jacuzzi at my Scottsdale resort the next night, which i immediately topped by choosing to spend my weekend at an amazing resort in Tucson, where i shot a squirting masturbation porn on the back porch with some proper ladies on the balcony above - totally oblivious. My first visit to El Paso ended with a good hard reason to come back and had me off to Midland in a great mood. I finally made it back to Austin, only to discover that the Columbian Goddess herself, Christie L'Amour was going to be coming through, so i decided to follow her to Houston and New Orleans too! We had three AMAZING doubles and if you weren't one of them you really should be kicking yourself! I then backtracked to Houston, where i got to use my Blaise Sticks on some sexy fire spinners and then back home to Austin just long enough to hang with my dogs and sleep in my own bed before turning right back around and head west again! Midland first, then Albuquerque for a couple of smokin hot doubles with my long time girlfriend, Katharine, then it was LA for the holidays! Highlights included a gang bang at the Lair and an excellent Chaturbate Party with two well hung super studs. Plus i got my MMJ card on X-mas Day, bought my first legal weed and watched the full moon rise over the mountains from the hilltop of the Griffin Observatory while cuddling between two lovers. How to top that? SF for New Years!
2014
2014 kicked off to a flaming start - naked and kissing a beautiful girl surrounded by sparklers and fire spinners! My East Coast Birthday Month Orgy Tour actually got started before I left Houston and was UNBELIEVABLE! We kicked it off with a 4 hour, 4 person fuckfest at the soon to be announced, House dv8 venue in Houston. Highlights included violet wand play combined with inverted bondage, and a suspended spit-roast while fingering the insatiable Jules Milano until she gushed all down my wrist. If i use terms you don't understand, just ask me when we meet. :-). Then it was off to NYC where as soon as i landed i had the best news possible in my inbox...my ATF was in the city and wanted Clover and I to come for an overnight - and what a fucking overnight it was! We took her escort cherry in the most amazing way possible. I doubt anyone has ever had a better first time. The juicy details of the two NYC Birthday orgies are too much to include here, but the fact that my nylon whip glows in the black light was the least interesting thing we discovered. :-) After that we had a miraculous adventure in a blizzard in Philly that involved a four hour ride with my girlfriend in my lap in the front of an Edible Arrangements Van, with the sex toys stored in the refrigeration compartment with all the deliveries. I swear this is a true story. :-). As a result of the severe weather, and the amorous desires of a long time admirer who was only in town for one night, we performed a second miracle in the same day and found yet another ride in the middle of a blizzard that had the entire city officially declared as impassible and we hopped an amtrak back to NYC! And if that isn't all amazing enough, somehow the timeline shift landed us at a 70 person, 36 hour orgy in Stamford, CT! Gratitude to the three gentleman that courteously rescheduled with me in DC and Baltimore - what can i say, blizzards and orgies happened to me. Thanks for understanding! The residential incall in SE DC, is amazing. You will love it. We have the whole basement now with a fantastic bed, a private bathroom with a huge shower...Unfortunately, although I am extremely handicap accessible, this residence is not, so for those gents the hotel will be a better option. :-) Baltimore kept me warm for a night and then it was off to NYC where i hosted a SUPER BOWL LOCK-IN! Wait until you see the pix! Thanks to everyone on the east coast who helped keep me warm and satisfied all birthday month long! AND THAT WAS JUST JANUARY! Next was a few days at my rockstar pad in Austin, TX, then we toured to New Orleans and back for the NBA AllStars! I never saw so much BBC and twerkin hotties in one place before! Houston was BEAUTIFUL in the 80's in Feb! After that it was back to NYC for Clover's Birthday, then off to Boston where we both took the stage at ImprovBoston and told a joke - NAKED in 6in stilettos! Next was Providence for the Fetish Fair Flea! where i convinced 3 flight attendants who wandered into our kinky party to take their shirts off and get flogged! Then it was back to NYC where i took the stage at Foreplay and told a 4-way fisting/squirting story and then wandered upstairs to poly cocktails which ended in a 4-way in the stairwell! Austin for SXSW followed by New Orleans for St. Pat's where we were special guests of the Chef at GW Fins! We were served a succulent 5-course meal, featuring Swordfish Collar, seated at the best table in the house. Thanks so much to our host! Dallas was threesomes and strap-on sex in the bay window overlooking the freeway and the valet! Then we soaked up the sun while we soaked everyone attending Kinkysexual in CABO - Spring Break! Apr 1 - 8 We had some amazing adventures! Wait until you see the pix of us naked on the front of the water taxi in the middle of the Pacific Ocean! It isn't too late to join us for Kinkysexual in CABO - BISBEE! Oct 19 - 26 though! Make your plans now to guarantee a Master Suite in the primary residence. Returning from a 5-star vacation in Mexico is probably a bit of a drop for most people, but my life never stops. We landed in Austin and kicked off a 48 hour threesome that very night! We even went live on Chaturbate for 8 hours! Then, just for good measure, we went to Dallas and did it again with a whole new stud! Next we stopped for a night in my hometown, Kansas City, then a night each in Omaha and Des Moines where it snowed on us in April! Next was my first visit to Minneapolis, then a overnight in Madison, then an orgy filled week in Chicago with Lana Devious! Pix and Video coming soon! Next, my ATF swept me away to NYC for an overnight lover's escape! I attended a UV Light party wearing nothing but UV reactive body paint, then headed to Boston, followed by Hartford, and then back to NYC! Next was a visit to DC and Fairfax where i was ultra pampered by an old flame i had not seen in some time. A day at the Korean Spa that included a delicious body scrub, and a private couples massage at the incall in SE DC the next morning before i departed for NYC again. The most amazing chance encounter happened at Union Station when i missed my train and ran right in to my family who were also visiting DC! I caught the next train back to NYC for another overnight, only this time with someone new! How exciting and unusual to have the entire night for a first encounter! Empanadas in Queens the next morning, and then I caught a flight back to St. Louis! Next was Memphis, then Dallas, and then Home in Houston for an unprecedented 10 days in a row! Then it was back to the east coast, where i went straight from the airport to a kink event where i was the special guest presenter for the evening, which culminated in an amazing threesome! NYC for PRIDE was amazing! At one point i was completely drowning in beautiful, young, black lesbians watching fireworks! The men of NYC held there own as well. I have a first encounter with a masculine work of art that is certainly the sexiest man slice with a BBC that I have ever fucked...and you can see him fuck me LIVE on Chaturbate! A twist of fate found me enjoying the Boston Fireworks Spectacular without the hassle or expense. It was so amazing! HAPPY 4th of JULY everyone! ALL THIS AND WE ARE ONLY HALF WAY THROUGH THE YEAR! A tropical storm caused me to head to New Haven a day early and quite luckily, I was indulgently hosted by a local fan who cooked me dinner on the grill and allowed me to lounge naked in his beautiful private garden and enjoy the night air on my body! My planned Chaturbate session with Dominic in NYC morphed into a full on Chaturbate Party at my beautiful 4-star hotel suite at Central Park South! I had four men participating live on CAM with me! Two of which I had never even met before! Highlights included a 3-way blow-job, a spit-roast, a triple penetration, and lots of squirting! Next was an amazing threesome in Baltimore with a young lady whom my local lover, Dallas BBC, and I seduced at a TNGB Happy Hour. Houston was all about enjoying the Jacuzzi in the backyard, dog therapy, and the kind of sex you get when someone has been missing you while you were gone! Next was Florida where I could be found enjoying the nude beach! Austin rocked me out as always before sending me back east to NYC where I fell in love at first site in NYC...again...which resulted in me finding myself at an amazing LGBT party at Top of the Standard with the new crush, Devone - a long, tall, slender, beautiful Chick with a Dick and my lover Dominic, the most perfect physical specimen of manhood I can imagine. It was nothing short of heavenly. Dominic also performed with me again for yet another amazing Chaturbate Party in midtown NYC! Then I headed to DC and did it again! Next was Frederick where i did a private Chaturbate show just for my ATF with my beautiful girlfriend Kyra and her man. Next was Baltimore, where I hosted a Chaturbate Party with my sexy partner, Dallas BBC, who also attended Weekend Reunion with me. A change in my schedule resulted in a surprise overnight with my AFT in NYC! I am really the luckiest girl because I got to follow up the spectacular night with my ATF by hosting the most over the top Chaturbate Party yet at my Columbus Cirle 4-star hotel where through the course of the broadcast I had 7 different men, up to 4 at at time, performing with me, including Dominic, and my partner of 2 years, sexpert Jefferson. Now you would think after all the excitement that flying back to Austin would be anti-climatic, but my ginger lover, Aidan had a whole crew of sexy people waiting to kick off the first of several TX Chaturbate Parties! A beautiful Latina T-Girl and my lover Jona BBC joined us as well! We then followed that up with another party in Houston where i had a total of 8 people live on CAM throughout the night. Then Aidan and Jona and I headed to Dallas to do it again with a sexy lingerie model! After that, Jona BBC and I headed to STL and KC and rocked out with friends and lovers in both places, then made a crazy drive all the way back to Austin so i could attend Burnt Soup with Aidan! I met an incredible new lover there, flogged a beautiful girl in the middle of the pavilion, took a group shower that culminated in me being lifted by two men while another man sucked my toes and three women washed me all over my body while i masturbated and squirted...and of course enjoyed the fire performers and the sunshine too! I took a quick trip home to Houston and then it was back to Austin where i got 10 people naked and dancing at the Sunday drum circle at Barton Creek, then had a pool party at my hotel with my new lover and his friends before we both departed the next day. Off to NYC then! I had a relaxed week with my extremely sexy lover, Dominic that included a cuckold session that anyone would have wanted to by a fly on the wall for...SO SEXY! I hosted a Chaturbate Party and then took off for DC and did it again, and then headed to Frederick and did it again! In Frederick I had the opportunity to attend two play parties at Studio 58. Friday night was all about the women. I flogged and fucked a tall, slender brunette while her husband watched, then i had a threesome with my girlfriend Kyra and her man. Saturday night was all about the men! I had an incredible threesome with two tall, dark and handsome strangers, both with BBC's...right in the middle of the play-space with everyone watching! Next stop was Baltimore where I hosted another Chaturbate Party and performed with my lover, Dallas BBC. Then I headed back to NYC for one last night with my lover, Dominic where we hosted a cuckold who had the absolute time of his life watching the two of us passionately devouring each other. Back to Austin then, where a super cute 19 year old young lady contacted me about performing on Chaturbate, then came over and absolutely blew me and 5000 viewers away with how cute and sexy she is! LUCKY YOU, she then decided she wanted to tour with me! Her name is Soleil and she toured to Houston and Dallas with me where we hosted two more Chaturbate Parties. Then Soleil and I returned to Houston and had a spontaneous 4-some Chaturbate session with Aidan and Poncho BBC. Then a visit to New Orleans afforded me a second opportunity to be treated to dinner at GW Fins and of course, rock out on Frenchman St. The New Orleans Chaturbate Party was also a success! I spent a single night in my own amazing bed in Houston and then it was 4 days of naked outdoor sex at Michievia, which included defiling the Church, shooting a porn, a Full House King High Spit Roast, and spontaneous stranger sex by the fire, all of it right in the center of camp! I followed that up with a blissful week in bed in Brooklyn with Dominic interrupted only by two amazing Chaturbate Parties! I flew home just in time for a most important Birthday Celebration in Houston! Next was a quick tour of Austin, Dallas, and Houston, hosting Chaturbate Parties! Then came Rockstar week! My trip to New Orleans got cut short on both ends by Rockstars with no less than 5 Rockstars in the middle. No, i am not kidding. First a Rockstar in Austin kept me an extra day, then a Rockstar in Houston wanted me back a day early, and then, while i was in New Orleans with a Rockstar, 3 other Rockstars invited us to ride their rolling stage of a bus! So we rocked all through New Orleans on the Interstellar Transmissions bus and along the way, we picked up yet another Rockstar! What can you follow that up with, but a Rockstar Thanksgiving! I cooked for a crowd of over 60 for Orphan Thanksgiving in Austin TX, which was hosted at the Rockstar Pad. 16 hours of live music by some of the most talented musicians in Austin, fire spinning in the back yard by half naked burners, and a 420 lounge for acoustic jamming. Next I was home in Houston enjoying my Jacuzzi for a heartbeat, and then, i ended the year with a WILD last minute road trip! I left Houston on Dec 16, visited KC, STL, CHICAGO where i had a threesome with the amazing BebeDoll, then Buffalo for a night with a long lost love, NYC for X-Mas was amazing as always...and to had to the historically fun experience, I hosted a Chaturbate Party on Christmas Eve! Six sexy men all joined me for 4 hours of live broadcasting and then we shot a porn! Footage coming soon! Next, I was off to Baltimore for a photo shoot with my brand new partner, DemiDiva!! We are working on her site now and she will be traveling with me in 2015! An unexpected overnight in Alexandria was made sweeter by a new lover and the anticipation of yet another new lover softened the long drive to Knoxville the next day! Yet another new lover was on the horizon in New Orleans, and i was so excited i actually got ahead of schedule by an hour! The next day was the LAST DAY OF THE YEAR and i had a hot date with a Rockstar in Austin, so i was up and out early, made a quick stop at my house in Houston to re-pack, and then arrived in Austin with just enough time to shower before the show! NYE as the Plus One of a Rockstar is amazing. I was treated to a 4 course gourmet meal while guests enjoyed a buffet, and had a reserved booth directly across the dance floor from the stage. The year finishes kissing a Rockstar on stage! The New Year started and the night was still young, so I still managed to make out with two total strangers as well...and there was the small incident where a drunk woman decided that my table wasn't my table and threw a glass mug at my head, missed and hit the table instead, causing shattered glass all spray all over me...but I only include that so that you know i am not totally immune to bad happenings...she was escorted off the property and i missed my favorite song while chatting with 3 officers...but aside from minor cuts from the flying glass, i am fine. (It may not be obvious, since this is a NYE story, but i was sober. I don't drink alcohol.) I spent the first day of 2015 sleeping and no one blamed me after changing cities every day for two weeks.
2013
2013 got off to a cuddly start and escalated all year long! I woke on Jan 1st in DC. Immediately had the first intimate encounter of the year, then headed back to Philly. I caught my flight home to Houston on Jan 2 and spent several days in bed with an amazing lover, avoiding the unusual cold and rain. January is my Birthday month and i like to celebrate ALL MONTH LONG! Starting in LA, where the most amazing person i know treated me to the BEST sushi of my life at Sushi Park topped off with amazing cheesecake at The Peninsula! Home in Houston briefly, then off to Chicago where another of my beautiful girlfriends treated me to a incredible body scrub King Spa and prepared amazing sashimi for me! We also did a photo shoot. Check the Gallery page for new pix! Next was a VERY HAPPY VALENTINE'S in NYC, then Providence where i presented two standing room only classes for the third year in a row at the Fetish Fair Flea! NYC kept me warm a couple more nights,then DC for an awesome cherry popping threesome, only to be topped by another amazing threesome in Baltimore! Philly kept me warm for a night, home in Houston for a HOT photoshoot, then DALLAS for SPLF and an intense heart chakra opening! Home in Houston for a beat, and then off to Austin for lots of beats at SXSW! Home in Houston once more, then a road trip through Beaumont, Lake Charles, Lafayette, Baton Rouge, New Orleans and back! Next it was off to Chicago where i performed and taught two classes as faculty at Kinky Kollege. Washington DC for a threesome with my gf and her bf, then Baltimore found me naked but for FUCK ME PUMPS and tied to a salon chair for a hair makeover! Pix soon! NYC for a Brooklyn adventure in agility, then Alexandria for a massage and DC for awesome Burlesque! Houston just long enough to repack and now i am on a ROAD TRIP! First Memphis, then St. Louis, then Chicago for the premiere of Iron Man 3, Lansing for a kinky wedding, then Detroit was so much fun i stayed an extra day! Niagara is always amazing! Next was a rendevue X2 with my ATF in a secret undisclosed location! Boston finished off with a highway CAM show that lead to a spontaneous trist, NYC put me back in the arms of my ATF, this time with my beautiful girlfriend Kyra in tow for an amazing threesome. Philly wasn't even on my calendar, but i stayed 2 days! An intense, once-in-a-lifetime experience in Baltimore is going to lead to more pleasure for all of us! Just a teaser for now. You will have to ask me when you see me! Then a enjoyed total pampering for a week in Houston which was perfect preparation for the amazing love, sex, and kink to be had in Baltimore and at Fusion!! NYC had me bound and fucked, then Piscataway, NJ for TES Fest where i squirted across the room in front of a class room of people, participated in a safer sex orgy, and taught/guided a gent through his first encounter with another man's penis. A quick stop in Philly, and then Rope Camp where i taught 3 naked yoga classes, plus one about Oral Sex, had a smokin hot FMF public threesome, and got suspended 40 feet off the ground at night time...eye level with the big dipper! Baltimore provided much needed sensual and sexual release after such an life altering camp! Pittsburgh loved me so much they kept me two extra days! Next was CHICAGO with the beautiful Keiko for an awesome B-Day orgy! St. Louis for a night, then Memphis brought back the heat! Houston and my Jacuzzi had my attention for a few days, then my first stop in OKC, a wonderful dinner in KC, an amazing new friend in St. Louis, then a hot night out dancing in Chicago! NYC found me in the middle of a super sexy MFM! Next was Providence where i taught 5 sexy classes for The Geeky Kink Event! Baltimore found me in the middle of a super hot FMF with my girlfriend and her hubby! Chicago was next for multiple birthday celebrations then a quick visit to St. Louis for an extended planning session for Kinkysexual in CABO!! Houston welcomed me home for just a few days, then it was off to DO Summer Camp!! for some exceptional MFM action and strap-on fun in the sun with girls all day long! Baltimore always makes me feel cherished and NYC always makes me feel decadent. Philly knows how to have a good time, even on short notice! Washington DC was next, for two days of as much FMF as i can get in with my girlfriend and her stud! Then it was home to Houston for a few days of downtime, plus one amazing 4-some. Next, a quick stop in St. Louis for a last planning session for CABO! Then Chicago found my fist in a beautiful girl while her man beast had me from behind...yum! Then myself and 7 other kinkysexuals rocked out Cabo San Lucas for a week and believe me, we took the resort by storm! Immediatley there was gossip about the kinky 4-some on the roof of the Owners Suite our first night here! Check out the footage! Staying in the Owners Suite felt kind if like being the queen. :-) You will want to join us in December for sure! Chicago was a great place to recover and recharge from my adventure. St. Louis for another planning session, because in my world, i get to go right back to Cabo in Decmeber! New Orleans and Batron Rouge rocked as always, and i had a smashing experience on the way home too! Houston always knows how to treat a girl well, and despite the unusual cold, and my Jacuzzi needing maintanence, i left refreshed. But lets face it, i am not one to stay put, and the big city is the place for me during the holidays, so Thanksgiving found me in NYC once again, although it certainly wasn't traditional! I fell in love at first sight with an amazing young lady named Clover and i am fairly certain you will too! She is joined us for Kinkysexual in CABO - AGAIN! Dec 8 - 16! Vienna afforded me a dinner date with my beautiful girlfriend Kyra as well...and the two girls look quite similar so my mind immediately filled of fantasies of being with them both together! I was home in Houston for just one night and then i crashed at my rockstar pad in Austin before flying to CABO! Kinkysexual in CABO - AGAIN! was amazing! I will have pix and video up soon! I spent a couple of days introducing Clover to Austin when we returned, and then i actually spend the holidays at home in Houston for the first time in 10 years! I hope you all got to ring in the new year with your loved ones. I am as lucky as ever, and got to start the year off naked and kissiing surounded by sparklers and fire spinners.
2012
2012 was non-stop bliss. I kicked the year off in NYC, then took a last minute trip to DC to teach a kinky class, spent a few more days in the unseasonably warm NYC and then visited Hartford for the first time! Boston kept me warm for a night then home to Houston, but not for long! I experienced my first sandstorm in Lubbock, followed by a fantastic birthday threesome at my rockstar pad in Austin! My birthday morning twitter: "Rockstar cock in my ass, sweet pussy in my face, huge orgasm, shower and now the best huevos rancheros on the planet. Happy Birthday to me!" but i have always been insatiable, so i immediately followed that with a fantastic birthday threesome in Houston - with an audience! One last visit to Austin, and then it was North again to DC for a fantastic birthday threesome (this time it was his birthday!) then NYC for an overnight with my ATF, followed by an ultimate fantasy come true in Providence, RI where i taught 2 classes, and i got to play with my celebrity crush at the Fetish Fair Flea! NYC again, and a quick visit with my Baltimore girlfriend before i headed to DC where i enjoyed a DOWF weekend so full of debachery and bliss i cannot even begin to tell it here. Home to Texas for a insightful SPLF in Dallas, a ROCKSTAR SXSW in Austin, and a relaxing visit at home in Houston. Chicago was next where i presented two classes for SINSations in Leather, totally got my mind blown by a new lover, and got to strap on and play with my favorite Chicago girlfriend bebedoll in front of a live audience! I spent a few beautiful days at home in Houston and then it was off for an outrageously unique overnight in NOLA! My first vist to LA in years resulted in the most passionate week of my life, and i cannot wait to return. Then it was home in Houston again for a HOT party at HEAT, dubstep in Austin, balcony fucking in Hobbs, NM, a hot night in Phoenix, and a celebrity encounter in Beverely Hills! Then we reversed direction! Phoenix was HOT again, my first visit to Alburquerque, quick stop in Lubbock, a rockin night of dancing in Austin, then it was home to Houston to get the girls all moved in. We celebrated with a 5 hour 5 person orgy! On the road again just days later i made a quick stop in Beaumont, saw Kenny Wayne Shepard at the House of Blues in New Orleans, visited Baton Rouge and Shreveport, saw my favorite stylist while in Dallas, rocked a TNG party in Austin, followed by a super wet evening in Houston, then it was off to the east coast for a fantastic FMF in the Bronx, a cling wrap flight in NJ, a spectacular 4th on the beach in NH, and a relaxing night cuddling while it stormed in NYC! Philly always treats me right, so i stayed and extra day, then spent an extra night in Flushing due to a flight cancellation and had the best Tom Yum ever! Home in Houston for just a beat, then Austin for a fantastic MFM threesome! Lubbock resulted in my first double with the amazing Miss Vivian Grey, followed by another in Albuquerque and another in Santa Fe! Phoenix had us dancing, we stopped a Hoover Dam on the way to Vegas and indulged my acrophilia, and then a weekend of orgies and pool parties in LV followed by 3 perfect days with my two beautiful girlfriends in Los Angeles. Phoenix was HOT. The Grand Canyon was spectacular! We had a celebrity encounter in Santa Fe, then took the long way to Albuquerque to see Bandalier National Park and Jemez Springs where we fucked under a double rainbow! Quick stops in Amarillo and Dallas, a couple days at home in Houston, and then it was back on the road. Shreveport brought me a spontaneous stranger encounter, and Memphis rocked, as always. St. Louis was so much fun i am coming back on my way home, and Chicago had me in the middle of a HOT threesome with two beautiful tgirls. Then it was a quick stop in Pittsburgh, an adventurous stay in Balitmore - all leading up to an EPIC Gang-Bang while hosting the Sex Village at FETFEST! Then it was off to NYC for Fashion Week! Homebound, i stopped for overnights in Pittsburgh, St. Louis, and Memphis! I was home in Houston for 2 nights, and then in Albuquerque for 6 days of elegant endulgence at Evo Revo! Home in Houston just long enough to pack and then i flew to Jamaica and performed in the Fetish Queen of the Universe pagent at Hedo II! Houston and Austin are both home to me and a threesome in each town was awesome to come home to. I took last minute trip to Beaumont to get suspended at the Ford Arena, and then quick trip to Lake Charles. Houston again, then Chicago where i taught awesomely sexy topics as faculty for Kinky Kollege! Then it was home again in Houston to enjoy a week in the sun, before heading back east. Philly and Baltimore kept me warm and happy as always. Super lucky girl that i am, i then spent another amazing night with my ATF in NYC! One more night in Philly then it was home to Houston for a week! Next, Chicago gifted me with a new girlfriend that i adore, and NYC rocked me every which way. I made a quick trip to Boston too. Philly kept me warm, and i finished the year in Baltimore at the FetFest NEW YEARS EVE where i got to strap-on fuck my beautiful girlfriend, plus a bonus encounter with a super hot Alpha Male i have been wanting to play with for ages.
2011
2011 got off to a passionate start, and just kept getting better! I started the year one on one (for once) and it could not have been more perfect. No party, just me and a gentleman i love being with, and we didn't leave the hotel room for 36 hours. Everyone should get so lucky. It was incredible. We shopped the Whole Foods and prepared our meals in the room, we fed each other, showered together, cuddled and talked and slept completely wrapped in each other - for 10 of those hours - i will let you imagine what we did with the rest of our time together! Next was NYC with my HOT NYU girlfriend, and DC brought me amazing news...I am hosting the SEX VILLAGE at FetFest! I had a 5 hour 4-some and got fucked while suspended in Houston, maximally enjoyed a room with a hottub big enough for 10 in Philly, scored some fantastic new lingerie in Providence, a sweet Valentine in NYC, a weekend of debauchery with my beautiful girlfriends in DC, a new ear piercing in Dallas, another bound and suspended fucking in Houston, ANOTHER 5-Hour 4-some in Austin, a self-bondage sex show in Houston, a fantastic SXSW - dancing to dub step in Austin, art in flesh in St. Louis, an amazing weekend in Boston, a cherry popping weekend in Chicago, the most exceptional MFM encounter of my life in Houston, naked drum circle dancing at Eeyore's Birthday in Austin, a hot 3-some with a live NiteFlirt caller watching on Skype in Houston, a naked 5 days of FIRE at FLIPSIDE - including fucking on a 5 story high platform with everyone watching, a beautiful weekend in Addison, an exciting trip to NOLA, a weekend camp out in MD where i got to fuck 7 girls in a row, with a live audience, do flips while bound and hanging from a tree, and teach a class where i got to eat my girlfriends pussy and ass and toes, suck cock and throat fuck...all for educational purposes, a sidewalk surprise in Philly, an amazing overnight at The Standard in NYC where i ordering a club soda from a server on the rooftop lounge while looking at the NYC skyline and, unknown to her, sitting on my date's cock, which was still in me when she brought me my water, a visit to Niagra Falls where i got fucked right on the railing looking over the American falls, and then again on the SkyWheel Ferris Wheel on the Ontario side, plus dinner at Skylon, the revolving restaurant overlooking the falls! Next came Chicago and Kansas City and then i came home long enough to pack and fly to Seattle where i got to throw down wrestle with a super hot couple in the back of the best dungeon in the states. Then it was off for a road trip to the NE for a kinky camp out where i did an outrageously hot gang bang, taught 2 classes on sex, and got auctioned off for NCSF and so much more. After that it was lobster at Marky's, Hampton Beach Boston, a night of naked dancing to the drum circle around the fire at COSM FULL MOON GATHERING,an all day orgy in NYC, quick overnights in Richmond, Asheville, Birmingham, and Shreveport, then home about to take a soak in my hot tub with a beautiful girl! After that, quick stops in Baltimore and Philly, and then NYC for two weeks. My Boston trip got cut short, sorry if you missed me. The one night i was in town was an amazing reunion with the lover I kicked the year off with. This time we only had 8 hours - so we ordered room service and stayed in! Then it was home to Houston for Thanksgiving, my first ever visit to West TX, and then off to Boston and NYC for New Years!

2010
2010 started off in a dungeon, strap-on fucking beautiful bondage models, while a photographer too pics, and a crowd watched! Then it was off to Portland for an amazing and intense fantasy-come-true followed by a rough and tumble weekend in Chicago with two of my hottest girlfriends, a heart pounding 4 days in New England, a fucking machine weekend in DC, a Boston Creme Pie, an orgy weekend with two of my hottest girlfriends in NJ, a nude fire-spinning in a blackout in MD, a weekend of bondage in Chicago, joining the mile high club, winning "Camp Slut" at LR, a fabulous sex positive weekend in Austin, a beautiful cutting in San Jose, an amazing week with 300 whores in Vegas, a spontaneous adventure with a delivery boy in SF, deep root chakra connection in San Jose, two astounding weekends in a row naked at camp in MD, an amazing Sacred Sex celebration in NYC, an 87 degree X-mas in South Texas followed by a blizzard in Boston and finished the year in Nashua NH eating the best Greek pizza in the US!

2009
The year started shooting off fireworks NAKED, then The Purple Inaugural Ball in DC on my birthday, followed by a super hot orgy weekend at Winter Fire, and then the elusive Don Quixote in beautiful San Diego, a profound and enlightening SPLF weekend in Dallas, a rocking SXSW in Austin, a powerful Spring Iniquity in Houston, a ropetastic Kinko De Mayo in Cleveland, cock-teased in Dallas, a PUBLIC STRAP-ON GANG-BANG in NJ at TES FEST, a rug-burn filled weekend in Denver at Thunder, 4 days of assisting the best rigger in the nation tie up the hottest bondage models in the nation in Tampa, a week camping naked in Seattle where a life-long fantasy came true, a double-stuffed weekend in San Francisco, a naked weekend camping with a beautiful girlfriend in MD, a pivotal 5 days with two sex hounds in West Palm Beach, a fantastic Kinky Kollege in Chicago, a sunny week full of girl sex in Jamaica, and a month of relentless sluttery in NYC that rapped up on NYE with a public strap-on fuckfest! Plus, i have a new Jacuzzi!
Click image to see it larger in a new window.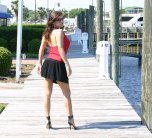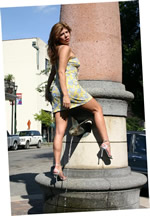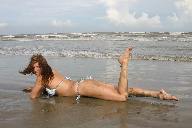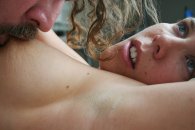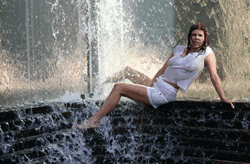 Click image to see it larger in a new window